Eagle Pass Mobile Truck Repair
Eagle Pass Mobile Truck Repair – Truck Repair Services – Eagle Pass, TX
The truck repair can be a huge hassle, and it's often difficult to find a good local mechanic. If you're looking for a reliable truck repair service in Eagle Pass, Texas, look no further than Eagle Pass Mobile Truck Repair! We offer quality repairs at competitive prices, and we always put our customers first.
Contact us today at (830) 521-5780 to learn more about our services!

About Eagle Pass Mobile Truck Repair
If you're having trouble with your truck or other large vehicles, let Eagle Pass Mobile Truck Repair come to you. Our experienced professionals will arrive at your location fully equipped so that we can get the problem fixed and have you back on the road super fast.
We take pride in being a company that is both fast and detail-oriented. We have been providing mobile truck repair services to customers all over for years, and we understand the importance of community involvement. We always aim to exceed customer expectations.
Eagle Pass Mobile Truck Repair: (830) 521-5780.
Eagle Pass Mobile Truck Repair Services
Diesel and Gasoline Engine Repair
The engines in 18-wheelers are tough, but like any machine, they require some maintenance now and again. At Eagle Pass Mobile Truck Repair, we have the experience and knowledge to fix common issues like compression problems, turbochargers, chains, belts, spark plugs, and cooling systems. We're also familiar with all the leading engine brands, so you can be assured that your truck is in good hands.
We know that time is money in the trucking industry, so we'll work quickly and efficiently to get your rig up and running again. No matter what engine problem you're dealing with, we'll do everything we can to get you back on the road as soon as possible. Dial (830) 521-5780 now!
Trailer Repair
Unique trailers serve different functions – for example, curtainsiders have a tarp to preserve freight from the elements, reefers are for perishable items, and hot shot trailers transport smaller shipments.
At Eagle Pass Mobile Truck Repair, we can help you with any type of trailer repair you may need. We offer a wide range of services, including brake and light repairs, welding, axle assistance, and lock repairs.
Welding and Light Body Work
At Eagle Pass Mobile Truck Repair, we're your one-stop shop for welding services for trailers and trucks. We can weld aluminum, steel, and stainless steel–and we're also able to handle Tig and Mig welding jobs. If your rig needs repairs or modifications, give us a call–we're always happy to help out our customers.
At Eagle Pass Mobile Truck Repair, we understand that, over time, your truck will start to show wear and tear. That's why we offer light bodywork in addition to our other services. We want your truck to look its best, and we're always here to help with anything related to truck repair. Whether you need a simple oil change or more major repairs, choose us for your heavy-duty vehicle needs.
Suspension
A shoddy suspension can make your car feel unstable as if you're driving a moon buggy. It can also be so stiff that every bump feels like driving over a 10-foot pothole. Poor suspensions also cause steering problems, which is no good when you haul 80,000 pounds of steel down a busy highway. Eagle Pass Mobile Truck Repair is the solution for you. Our crew is highly trained, and we only use the best parts available, so you can rest assured your truck will be in good hands with us. At Eagle Pass Mobile Truck Repair, we are the experts in shocks, struts, springs, bushings, control arms, and all related parts. We provide top-quality service and should be your first choice for industrial vehicle suspension repair. Give us a call today at (830) 521-5780 to find out more.
Brakes
Any experienced driver knows that stopping power is just as, if not more important, than go-power. Imagine speeding down the freeway at 60 miles per hour and suddenly realizing that your brakes don't work. Not only would this be dangerous for you, but it would also pose a threat to other drivers on the road. 
Our team members at our location are experts in repairing and maintaining big rig brakes. We know all the essential parts that need to be in working order for a truck's braking system, from the pads and rotors to the fluids and lines. Next time you need brake repair, don't hesitate to call us at (830) 521-5780 — we'll be more than happy to help.
Full Fleet Service
At Eagle Pass Mobile Truck Repair, we tailor a preventative maintenance schedule for your fleet's needs. Our mobile trucks will come to you and complete an extensive checklist that includes tune-ups, fluid levels, brakes, engines, and more.
As the owner of a trucking business, we understand that you have many expenses. That's why we offer budget-friendly rates and estimates. We want what's best for you and your company, so call us today to learn more about our fleet service. You deserve all the information you need before deciding, and we're here to help.
Transmissions
With many years of experience fixing transmissions under our belts, the only thing that matters to our team is a smooth ride. We know how important it is to keep your transmission running properly because your livelihood depends on it.
So if you notice any changes in how your rig shifts or if strange noises are coming from the transmission area, give us a call. We'll come out and get it fixed quickly for you.
Eagle Pass Mobile Truck Repair is your tried and true place for heavy-duty vehicle repair. Call us today at (830) 521-5780.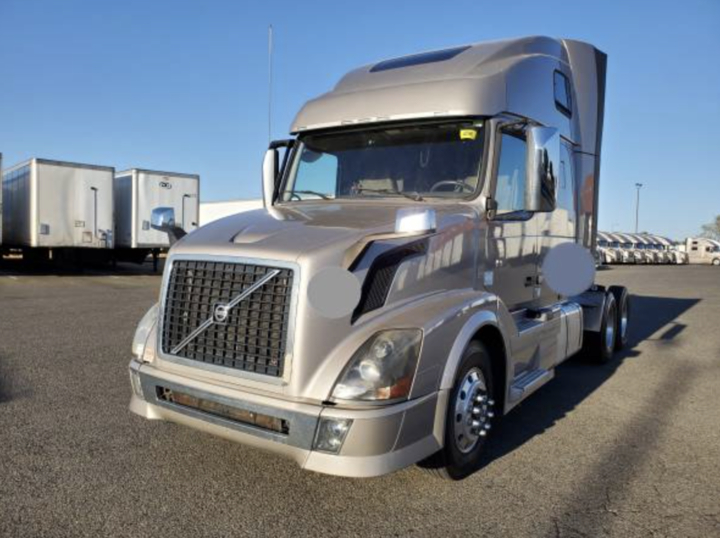 Contact Us Today
Whether you own a big rig or a small pickup truck, when there's something wrong with it, you need to take it to the shop. But what if you're out of town and don't have a shop nearby? That's where Eagle Pass Mobile Truck Repair comes in. We offer truck repair services that come to you, so you can get back on the road as quickly as possible. No matter what kind of truck you drive, we can help. So if your engine is acting up or your brakes aren't working properly, give us a call at (830) 521-5780. We'll be happy to help!